OUR SPECIALIST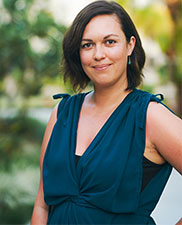 I'm Anna from Our Weddings. I thought I would share a little about myself as you will be trusting me with one of the most important days in your life .... I have been working in the travel industry in New Zealand, Australia and the UK more than 20 years. I have a passion for providing my clients with the destination wedding of their dreams, based on their specific requirements. I pride myself on being able to match the perfect location to my brides and grooms needs, with unbiased recommendations. I've been there, I've seen it, having travelled extensively in the South Pacific over the last 10 years. I know the resorts, their managers and wedding co-ordinators personally, I have developed great relationships with all my key suppliers throughout the Pacific.
There is no extra cost for our service! I provide you with the "Full Package" that usually includes flights, accommodation, transfers, wedding packages, reception options, advice or pricing on wedding extras like hair and make-up, photography, entertainment, theming and having done over 100 wedding throughout the South Pacific, that type of experience is invaluable. We also love looking after your guests with the same care we give to our brides and grooms and with the support of the specialist team at Our Pacific it will be a memorable experience.
At Our Weddings we love what we do, and we'd love to help make your special day as exceptional as you imagined !
Contact me for your personal consultation and be assured you will get the best advice and the best pricing.
Anna Wilson
Our Wedding Manager
T: Freephone: 0800 900 989 | DDI: +64 9 374 7465
E: anna@ourworld.travel